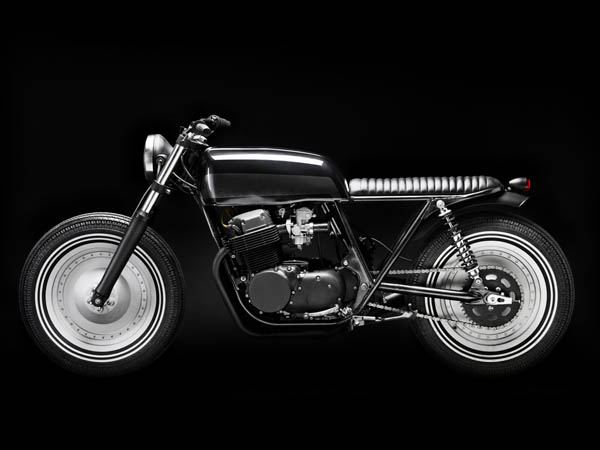 Standard engine. WM custom paint. Standard Carbs.
Standard frame, WM rear frame and seat. Standard tank.
16″ aluminum wheels, Coker classic tyres.
Bitubo rearshocks. Kawasaki Z 1000 J swingarm. H-D front fork and tripple trees.
Lockheed calipers. WM footpegs, handlebar and clamps.
WM headlight bracket. WM rearlight. WM rear fender. WM custom paint.